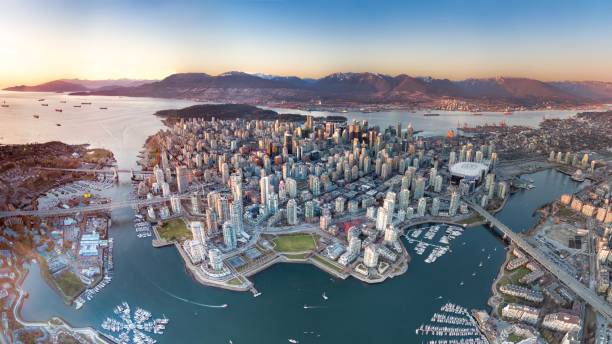 The BC government is making strides in its commitment to housing supply. As per the recent Housing Supply Act, 10 municipalities across the Lower Mainland and sections of Vancouver Island are now mandated to reach specific housing targets. This move, poised to reshape the real estate landscape, demonstrates the province's active role in bridging the housing gap in BC.
Identifying the Communities with the Greatest Need
The municipalities spotlighted are those that urgently require housing. Abbotsford, Delta, Kamloops, the District of North Vancouver, District of Oak Bay, Port Moody, District of Saanich, Vancouver, Victoria, and West Vancouver are now on the map.
Here's a closer look at the numbers:
City of Abbotsford: 7,240 housing units
City of Delta: 3,607 housing units
City of Kamloops: 4,236 housing units
District North Vancouver: 2,838 housing units
District of Oak Bay: 664 housing units
City of Port Moody: 1,694 housing units
District of Saanich: 4,610 housing units
City of Vancouver: 28,900 housing units
City of Victoria: 4,902 housing units
District of West Vancouver: 1,432 housing units
The B.C. government has outlined these targets to account for net new units, all of which need to be constructed within a five-year timeframe.
Projected Housing Growth in BC
The province's recent announcement highlighted a noteworthy 38% rise in overall housing construction for these municipalities over previous projections based on historical trends. This amplification is not only pivotal for real estate in BC but is also a testament to the province's proactive approach towards a more comprehensive housing strategy.
Aiding Municipalities in Meeting Targets
The B.C. government is not leaving municipalities to meet these targets independently. Premier David Eby affirmed the province's commitment, stating, "We will work with them to deliver these housing targets. We're not going to announce the target and just leave them to their own devices."
To facilitate this, the B.C. government has pledged resources to expedite approval processes, including a generous $10 million investment to implement the Development Approvals Process Review. The introduction of faster and more streamlined permitting processes will further empower municipalities.
The province will monitor progress semi-annually and then annually, ensuring targets are met. The Housing Supply Act also incorporates compliance measures, ensuring that local governments are held accountable.
What's Next for Real Estate in BC?
The Housing Supply Act, passed in November 2022, is part of the ongoing commitment to transforming real estate in BC. The province will soon announce another set of eight to ten municipalities with designated targets. This continuous effort reinforces BC's mission to provide ample housing, addressing the current and future needs of its residents.
Stay tuned as we keep an eye on these developments, providing insights into how this will shape the real estate market in BC.